NERCC Ready to BUILD for the Future
Posted by
on
Change is constant. Even in the construction industry, where individual crafts workers as well as business owners will point to ??the way we??ve always done things,?? there is no doubt tremendous changes have come in waves.

So how does a union that has been operating within that industry for more than 130 years make sure it preserves its historical role while staying relevant at the same time? By taking advantage of its most valuable resource: union members.

B.U.I.L.D., short for Building Union Initiative and Labor Dignity, is a new program that??s about to be rolled out by the New England Regional Council of Carpenters to help members understand the changes in the construction industry. It will encourage rank-and-file members to play an active role in keeping the union relevant and capable of protecting the interests of carpenters.

Development of the program began last year when NERCC staff and Organizing Director Brian Richardson realized their was a gap between union members??desire to be involved and the union??s efforts to help them by providing information and avenues for action.

And where previous membership activation programs tried to educate rank-and-file members about the need for union members to organize, Richardson felt that message was already being sent and well received.

??We??ve run hundreds of COMET classes for thousands of members over the years and still do. It is an excellent program to introduce members to the importance of organizing. But a lot of our members now have come to the union through organizing drives and understand it well. What we need to do now is help keep ourselves up to date with what??s going on in the industry as a whole, beyond our jobsites and even beyond the boundaries of New England. Then we reinforce the organizing strategies and techniques that are a part of COMET training and all organizing efforts.??

Once Richardson decided to pull a group together to develop a new program, one of the first calls was to Jeff Grabelsky.

Grabelsky is one of the labor movement??s most valued resources when it comes to organizing and developing membership education programs. Not only has he been an organizer for more
than thirty years--including a stint as national organizing director for the Building Trades Department of the AFL-CIO--he??s helped put together some of the mostsuccessful training programs for the UBC and IBEW.

Richardson said Grabelsky??s role wasn??t to develop the program for NERCC, but to help them focus the ideas that had already been discussed and organize them in a way that would make for an educational and dynamic presentation.

Grabelsky said he thinks the Council has a great way to tap into any union??s most valuable resource.

??Union members are the heart and soul of the building trades. The BUILD program is a great way to reach members, inspire and activate them, and revitalize unionized construction,?? he said.

Staff from every state in New Eng land participated in the development of BUILD, which was being rolled out in pilot programs in the spring and should be available region-wide in the summer. Richardson and Grabelsky said the involvement of diverse perspectives help
make the program something which will be effective wherever it is given.

??We had people from larger markets and smaller markets participate, we had business agents and organizers, people who had been on staff for years and staff members who just came out of the field.?? said Richardson. ??It was important that we developed a program that was honest and comprehensive, with no blind spots.??

So in some respects, union members might find that the more things change,the more they stay the same. Industry continues to throw challenges at carpentersand carpenters continue to develop tools to adapt and survive.

B.U.I.L.D.
Building
Union
Initiative and
Labor
Dignity

Goals of the Program
? Help membership understand trends, challenges, threats and opportunities of a changing construction industry. Show how they impact individuals in the industry.
? Discuss how NERCC and members?? efforts have succeeded in the industry.
? Agree on responses to current challenges and future uncertainty.
? Emphasize importance of membership support and identify individual or group actions that can be taken.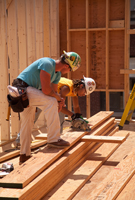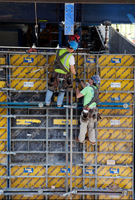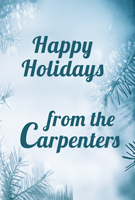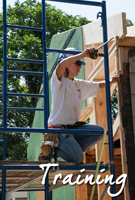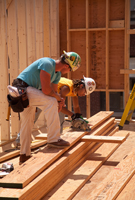 Featured Posts:
browse POSTS BY CATeGORY: