Thanks for Participating! Now you can win...Cruises and more!
Posted by
on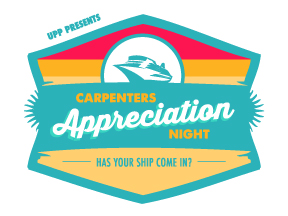 A few years ago, NERCC started the Union Participation Program in order to encourage every member to participate in organizing, political or community activity. The request is minimal -- a two-hour commitment.

The program has been a huge success. Thousands of members have participated in hundreds of events. In the past, a smaller group of our members carried the load for the rest of us. Now everyone has a chance to give back. It's worked.

As a wrap-up to the first NERCC UPP cycle, a major prize giveaway event is being planned for March 11, 2015. It's called Carpenters Appreciation Night.

ALL members who participated in UPP events will be entered! There will be five $5000 vouchers for cruises, and more than a dozen of each of the following prizes: TVs, iPads, surround sounds systems, Sonos 5 and Kindle Voyages.

The drawings will take place at the Carpenters Center in Boston and broadcast live online at nercc.org/upp. Several local unions will be holding additional "watching events," where members can socialize, watch the event live online and get a chance to win additional door prizes.

For details on Carpenters Appreciation Night or to watch the broadcast from home, visit nercc.org/upp.