Building Better Carpenters
If you're interested in developing your business or individual skills to their full potential, becoming a part of the NASRCC team is the way to go.
Experienced carpenters may join the union as journey level members. As a member they can be dispatched to projects and begin earning health and retirement benefits as well as the industry standard when it comes to wages and working conditions. They may also access skills upgrade classes to expand their skills and work opportunities.
For those starting out in the industry or who may not quite meet the standards for a journey level carpenter, the union's apprenticeship program offers a comprehensive training curriculum that develops the most skilled crafts workers in the industry. The program offers the benefit of classroom and workshop learning from skilled and trained instructors as well as employment opportunities that allow apprentices to earn wages and benefits that grow with their skills.
As a contractor, you can work with our contractor relations department to become a signatory contractor and gain access to a qualified pool of dedicated crafts workers, affordable benefits and a group of union contractors and subcontractors that are the leaders in the industry.
Explore Our Work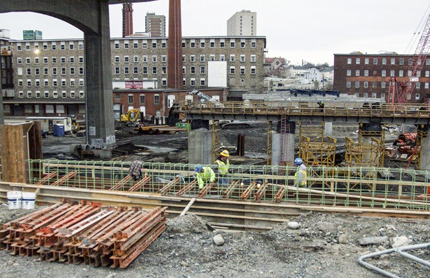 browse projects by industry:
browse projects by region:


It's easy to get in touch!
Sisters in the Brotherhood | Becoming a Union Carpenter