Nevertheless, She Persisted
Posted by
on
Inspired by Courtney Privett's artwork on the subject, #tradeswomen shared what they've experienced and overcome.
We're proud to celebrate our "Sisters in the Brotherhood" who were warned,
Who were given an explanation,
And who, nevertheless, persisted.
As a union, the New England Regional Council of Carpenters is committed to making sure everyone has a fair opportunity to pursue our craft and their career with dignity and respect. Our goal is to have women members reach 20% by 2020.
Visit nercc.org/sib for more information.
#nercc #ubc #construction #20percentby2020 #SIB #sistersinthebrotherhood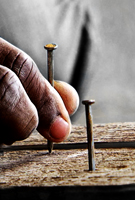 Featured Posts:
browse POSTS BY CATeGORY: